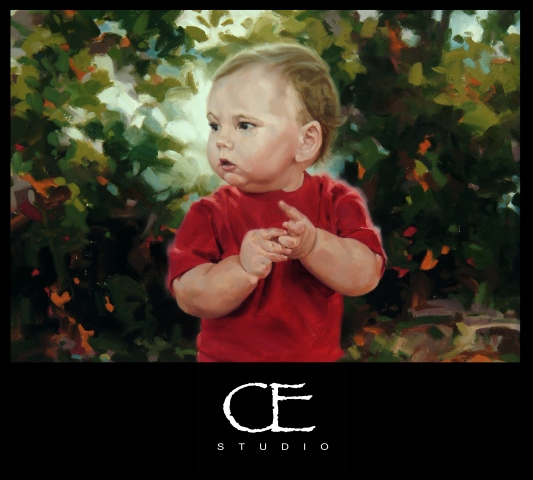 I received my formal art training from the Harris School of Art in Franklin, Tennessee. Afterwards, I studied at the Portfolio Center in Atlanta, Georgia. For almost twenty years, I have worked as an illustrator and fine artist, creating many works for adult and children's trade book publishers. In 1999, my first children's picture book, King of the Stable, was awarded the Gold Medallion from the Evangelical Christian Publishers Association. In 2006, Let Them Play, was named a Notable Social Studies Trade Book for Young People. I paint in a traditional manner using oils and acrylics.
Portraiture is an increasing aspect to my career, and I heartily welcome new commissions. To learn more of my process, click on the portraiture folder.
If I can be of service, you may contact me directly, or by e-mail from this website.
Thank you for your visit,
Chris Ellison